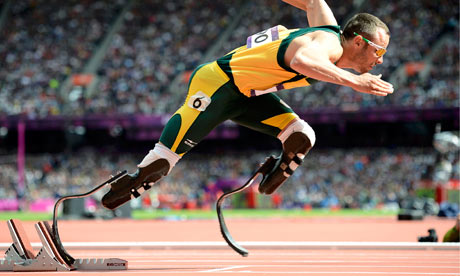 Since Waymon James apparently had his leg amputated this week and has given up playing football for good, I'm not sure these Weekend Previews are even necessary. Still, they are my burden...
Game of the Week - Direct Importance, Lurker: #19 UCLA vs Oregon State. With the Frogs losing ground last week thanks to Florida's - last week's lurker - win over Tennessee, Stanford's win over USC, as well as a less than impressive effort against Fatsas, it's important for TCU to play their best game against UVA based on this week's lurker match. UCLA is 3-0 and ranked based on having dispatched a mediocre Nebraska team as well as both of the Houstons. I'm not sure the Bruins were ever considered a "traditional powerhouse" in football, but the medjia loves them a major market success story, so expect UCLA to climb the ladder fairly quickly with each subsequent win. Oregon State may not be ranked, but they've received a ton of credit from their win over a SHAKY Wisconsin team, the only game they've played this season. Having Obama's brother in law on the payroll probably helps matters as well. Should TCU have a second consecutive "meh" outing, combined with a dominant UCLA performance, I could see the Frogs swap places with the Bruins in the pecking order. Also see: #18 Michigan vs. # 11 Notre Dame. Michigan WILL jump us with a win, and ND may not fall below.
Game of the Week - Direct Importance, Jumper: #15 Kansas State @ #6 Oklahoma. As you might recall, this was the game last season where the wheels really fell off Kansas State's run at the Big 12 title. After running their record to 7-0, the #8 ranked Wildcats welcomed the #9 Sooners into Manhattan with control of the Big 12 on the line. They promptly lost by 41 points. Last week the Cats, perhaps falling victim to the ole "look ahead" factor, snuck by lowly North Texas by 2 TDs. Oklahoma was off last week, but hasn't exactly impressed anyone with wins over UTEP and Florida aggy. Per usual, Kansas State has won games behind their defense and Collin Klein while OU has relied on defense and the ground game. Odds are on this one being a bit low scoring, but for the time being we should probably pull for a Sooner win as that would be TCU's best shot at improving their rankings. Also see: #13USC @ Cal. Cal looked tough in a loss to Ohio State last weekend; USC's offensive line may not be an actual thing.
Game of the Week - National Importance: #4 Florida State vs. #10 Clemson. I feel like, as a college football fan, I should care more about this one. But I really don't. I just picked this one because it has the lowest combined ranking between the two schools, although the winner is probably that Michigan/Notre Dame tilt, at least based on what ESPN has been pumping us with all week. Kansas State/Oklahoma could also qualify, but its a fairly distant third to these two matchups. I'm just excited that after this is over we won't have to hear as many, "THEY'RE BACK!!" stories about 2 of the 4 teams involved.
Game of the Week - Plain 'Ol Hate: #24 Boise State vs BYU. Last season we all probably would've had this as our personal game of the week. Funny how Conference affiliations can shift your viewpoint on a dime. Boise State somehow reentered the polls after a win over Miami, OH despite Michigan State, their one loss, falling to #21. Is this reverse non-BCS bias? Oh, Boise - you always were their favorite. After a short tenure in the Top 25, BYU stumbles out once again after a bizarre loss to Utah in the Holy War. In case you missed it, Utah's fans rushed the field in Salt Lake during a live ball situation, which resulted in a penalty and improved game tying FG chance for the Cougars. No matter, they Dan Goodale'd it and the Utes prevailed, even without apparent SB commenter favorite Jordan Wynn at QB. Part of you is probably saying, "Meh, I'll probably at least watch the ticker for this one, if only for hate nostalgia." Fortunately for you, the viewer, this game is an 8PM Thursday nighter on ESPN, if only for the chance of a Dan Goodle/whatever BYU's Dan Goodale is named kicker FAIL-off. Still, you'd probably be better served watching the returns of 30 Rock and Parks and Rec.
Game of the Week
-
Oops, I Crapped My Pants (Placeholder for UT Chokejob when applicable):
N/A.
Truthfully, there's not a genuine game with pants-crapping potential in the Top 25 and, with UT having a bye week, that does not apply either. If, say, Missouri were to topple #7 South Carolina or if Vanderbilt took down a seemingly inflated #5 Georgia would your jaw REALLY hit the floor? The only one that might qualify is Auburn against #2 LSU, but Auburn has zero offense and I don't see LSU getting caught sleeping against a division foe. And, unless you have major faith in Florida Atlantic, that one isn't happening, either. I'd MAYBE list Kentucky vs. #14 Florida as its sandwiched between 2 major rivalry games for Florida, but the Gators have an week off before heading to Baton Rouge, so scratch that. So that's a really long way of saying the upset fairy probably isn't going to sprinkle fail dust on the Top 25 this weekend.
Game of the Week - Weird Non-Con Game: Arkansas vs. Rutgers.
Just seems like an odd home/home series to be scheduled, and a particularly amazing fan culture clash. Also, an excuse to link to
this video
from the barely stable John LOL Smith.