Sir Wesley briefly mentioned the "Pittsnogle Era" in his earlier post, but I think we'd be doing a disservice to our readers if we didn't give you a couple of lovely photos to remind you just exactly how tacky, disgusting and back-woodsy that hillbilly really was. After all, it's Spitblood, and there's nothing I like to do more than insult our opponents in any way, shape or form possible. So here are a few disgusting Pittsnogle nuggets for your viewing (dis)pleasure...
Pittsnogle Dumb-face. Notice the beady eyes that seem abnormally close together. That's what happens when your mother is your aunt and your father is also both your nephew and your great uncle.
Squinty, smiley, and still very, very ugly. Does everyone look this goofy when they're happy, or is it strictly an inbred West Virginia phenomenon? Also, it's his dentures that cause his mouth to take that shape when attempting to smile. Most likely a result of years of meth abuse with the
White Family
.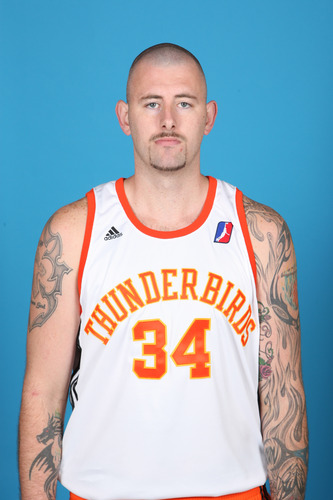 After college, he went on the the D-League in you guessed it...Albuquerque. Remember what I said about meth earlier? Well, how long do you think it took before he got on the phone with
these 2 guys?
But really, none of these pictures do much justice for Mr. Pittsnogle and I don't think they're really a fair portrayal of who the guy really is. These are all basketball photos, and we know how people can be when they are in the heat of battle and the camera might catch them at the wrong time. So let's be fair. Here are a look at some of his wedding photos...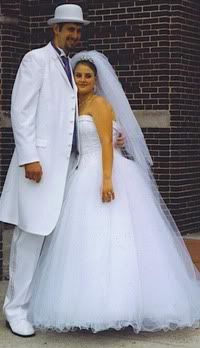 With the bride...
Don't know who that is, but lovely mustache...
Family photo.
So there you have it. The REAL face of West Virginia Basketball.