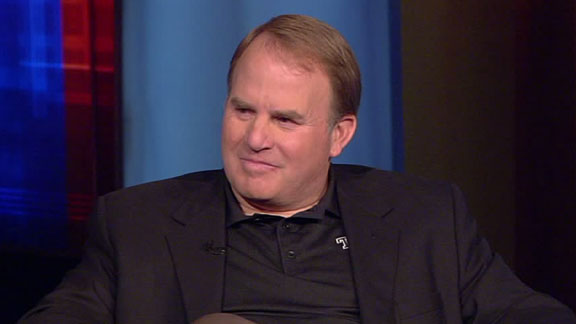 The big question on the minds of college football fans throughout our region going into 2012 is how TCU will fare now that they've finally been invited to the Big 12 party. There's no way to tell until they kick off in their new league this fall, but the folks at Athlon Sports have applied their brains to the task of ranking the conference's head coaches- which should serve as a barometer for the programs that employ those coaches.
Not surprisingly, many of the coaches that have put in the most time at their respective schools are gathered near the top of
Athlon's rankings
. Patterson, whose 12 years at TCU make him the 4th-most tenured Big 12 coach, comes in at 2nd. It's refreshing to see someone in the media not immediately dismiss Patterson and TCU because of the perceived weakness of the MWC and CUSA. It looks like the folks at Athlon may actually realize the enormity of the work done by Patterson at TCU, well beyond just his magnificent won/loss record.
I'd vote GP #1, but I am a little biased. OU's Bob Stoops came in the top spot, and it's hard to argue against his seven Big 12 titles.