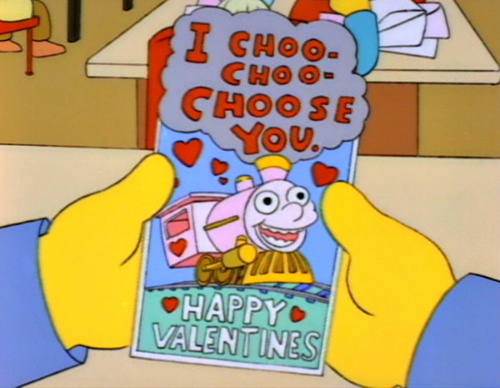 I'm sure you are all thrilled that today is February 14th. The day when you get to fight through all of the unwashed masses to buy a card or flowers or make dinner reservations...just so your girlfriend or wife won't be judged by her friends for having a cheap (or more accurately: logical) boyfriend or husband. I know, I know- maybe I'm just cynical. Or cheap. Or maybe you're just brainwashed.
Anyway- for those of you that are single or just completely have the upper hand in your relationship, you've got a chance to watch the Frogs build on their second-biggest win of the year (Saturday's 75-71 triumph over NCAA bubble-occupier Colorado State) with what would easily be the biggest win in the Jim Christian era as they host #11 UNLV tonight at Daniel-Meyer.
I know what you're thinking- there's no way the Frogs can beat UNLV tonight. And you've got good reason to think that, after the Runnin' Rebels disposed of TCU by 23 in Las Vegas last month. Well, flash back to this week eight years ago. The 2004 Frogs, who were 9-12 at the time, hosted #10 Louisville on February 17th. No one expected TCU to even stay close with the Cardinals. And what happened? TCU throttled Rick Pitino's team
71-46
and the fans (including myself) stormed the court.
Surely this year's UNLV squad won't come in overlooking the Frogs, right? If you read the
Star-Telegram's write-up of the game
this morning, you probably saw that Rebels' coach Dave Rice mistakenly referred to TCU's home court as "Moody Coliseum". Yeah, I'd say they are
toootally
focused on the Frogs following their emotional 65-63 home win over #14 San Diego State at home on Saturday that helped them grab a share of first-place in the MWC.
I'm not calling for the upset, I'm just saying UNLV might get caught a little off-guard if the Frogs come with their A-game tonight and a couple extra thousand rowdy Frog fans get the DMC rockin' a bit.