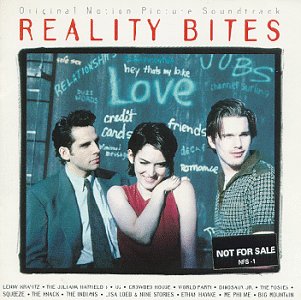 Despite the protestations of a certain low rung track star from Texas State via the Twitters, it now appears that Robert Griffin, I refuse to say third, will indeed be cashing in on the Heisman hype and
turn pro
. The rumors started leaking as early as two weeks ago that this would be his ultimate decision, but he did not meet with Art Briles until yesterday, where he reportedly let his coach know that he would not be returning to the cosmopolitan sanctuary of Waco, Texas. Of course, I've been wrong in firing off this speculative postings the past few weeks when Arizona State told June Jones, "Hey we like you.. JK!!" but I feel like this one is going to stick. And if it doesn't? Well, Griffin is simply an idiot for not cashing in at the peak of his success.
And, who could blame him? Griffin had one of the most impressive rises to prosperity over the course of one season that many of us have ever seen and his draft stock will never be higher. It's also possible he saw the writing on the wall with Kendall Wright and Terrance Ganaway graduating, but no one down south would admit that. Regardless, doesn't it seem like just yesterday I was
making accusations
about Griffin regarding his having of lady parts and declaring a TCU victory in Waco all but assured? And I wasn't alone. As a TCU fan, the most vivid memory we all had of Robert was him egging on Section V as we heckled him while the scoreboard read 45-10. We thought he was a mental midget. We thought he was over hyped. We thought the loonies in Waco were absolutely bonkers for launching a Heisman campaign for him. Turns out we were all wrong because as of today Griffin has gone from mid-round WR conversion project before the season to guaranteed Top 5 overall QB selection, a pretty stunning about face. Sure, it doesn't hurt that Landry Jones lost his best WR and RB which torpedoed his season; Matt Barkley deciding to return to the battle fields and sorority houses of USC doesn't hurt either. But the fact remains, Griffin is going to make a lot more money with one pen-stroke than a lot of us are going to make in our entire lives, and for that, we are just a little envious.
So congrats to Griffin, I guess, and I couldn't be happier about his decision to turn pro from a purely selfish standpoint. No, I don't mean the one that directly relates to TCU as far as having to face him again. After all, he's still only batting .500 against the Frogs. No, I'm talking about how Griffin's absence is going to single-handedly turn Baylor back into the dreadful program and Big 12 succubus they were in the decade plus preceding his time on campus. And I couldn't be more happy about it. I hear it now from the Baylor faithful,"THINGS ARE DIFFERENT NOW! BAYLOR IS NO LONGER A PUSHOVER!" You're also going to hear a lot of, "TCU WILL NEVER BE ABLE TO MAKE THE LEAP NOW THAT THEY'RE IN A REAL CONFERENCE!" And while I agree, it's not going to be easy for TCU to come in and dominate in year one or even year two, I'm also pretty sure it'll take us less than 16 years to finally reach the pinnacle of success for any college football program: Third place in their Conference. Yes, Baylor's best ever season in football was a third place finish in a shrink wrapped Big 12. So congratulations, Bears. Do they make a banner for third place? I suppose we'll find out.
Baylor fans need to be very honest with themselves and realize that as long as Phil Bennett is calling their defense, they're going to be vulnerable in every single game. Because, oh my goodness, had Robert Griffin not won the TCU, Texas, Oklahoma, Missouri and Kansas games in spite of his defense, the Bears aren't bowl eligible and Art Briles is probably trying to slip poison into Tommy Tuberville's mai tai in order to make the lateral move to Lubbock. That's why Griffin, deservedly, won the Heisman because without him under center there's a decent chance 5-7 is the ceiling for that team, although you have to give Ganaway and his 5 TDs the assist in the bowl game. Seriously, the would have beaten SFA and Rice, perhaps Iowa State, Tech and...? Maybe I was being too generous.
Baylor fans will point to backup Nick Florence's performance in Griffin's absence against Tech as a sign that the drop off will be limited, but let's get real. With all due respect to Chad Glasgow, Tech's defense was the WORST. No, literally - THE WORST; they were ranked nearly dead last in yards and points allowed in all of college football. Look it up. Florence may well turn out to be a decent college QB, but Griffin was a once in a lifetime, lightning in a bottle kind of player for a program like Baylor. Look at Texas, post Vince Young. That's a program that can out recruit any program in the country and they haven't exactly been able to crank things back up. Yes, I remember Colt McCoy. I also remember him crying like a woman in the locker room during the biggest moment of his career. Thanks for the input, though.
I'll give Baylor fans that Art Briles is a pretty good coach and good on them for locking him up for the next few years. But the worst thing that could have happened to Baylor were the events of this past fall when aggy jumped ship and the Big 12 extended an invite to TCU. The only reason Baylor was ever able to beat us for recruits was the Big 12 trump card. Now that it's gone, what are they going to play? Waco vs. FW? Come, now. Extended track record of success? Nope. Coaching staff? LOL. Facilities? Check the cameras. Good lookin' white women? Google "Baylor Line." I'll admit that Baylor has clearly embraced the slime by employing Scott Drew and having allowed FaceBreakius Dunn to play on their basketball team, so it's not like the whole creepy, overbearing Baptist thing is going to get in the way. But anyone familiar with Baylor has to understand that your brain has to be geared a certain way to enjoy your time spent in Waco because they're kind of like aggy, but with less touching. And probably no dancing. And definitely no over consumption. Like most schools in our region, Dallas area recruits are relied upon HEAVILY for success. TCU is never going to out-recruit the likes of Texas and Oklahoma for the cream of the crop, but when guys Baylor has on the line realize they can drive 30 minutes and still play in the Big 12 at a school with incredible intangible advantages? Fish in a barrel, man, fish in a barrel.
So naturally in times like this we take the lowest common denominator approach to schadenfreude and troll Baylorfans.com for some sour grapes. Unfortunately for us, it appears that the majority of the Waco elite recognize that they should be laying down their lives to wipe Griffin's ass for the things he did for their program based on where it was when he came in. Most are extremely gracious and congratulatory, completely understand the decision and realize that the things Griffin did for Baylor this season can never be put into words or replicated.
But, of course, that's not why you're still reading, so fear not, because there will always be a few bad apples to spoil the bunch. There were various posters saying they were, "Disappointed" that Griffin wouldn't be returning to finish out his career as a Bear. This would be akin to saying you were, "Disappointed" that Andy Dalton didn't turn down his drafting by the Bengals in order to return to TCU to be a grad assistant. Absolutely FOOLISH. But it gets better because they're also trying to spin it as Griffin's dad being this money hungry tyrant without an ounce of shit given for Griffin's education. Well... DUH!!!!!!!! If my unborn son is fortunate enough to shirk his family heritage and be really, really good at sports, F his education! You can always go back to school; you'll probably never be a top tier draft pick again. By all accounts Griffin is a smart guy and would've been in college regardless of athletic ability. Besides that, you don't think Baylor would do anything in their power to help him get his law degree should things not work out at the next level? Just silly. That's just disrespectful to the athlete to suggest they're letting their parents dictate perhaps the most important decision of their lives to that point. It's even more disrespectful to give off the impression Robert doesn't understand the extremely unique/lucrative position he finds himself in. It's not like he's being projected as a borderline 3rd round pick; he's, at worst, the #2 QB in a draft that's light on that exact position! The people that think Griffin should come back to school for the "love of the game" are the same people who are holding onto their Worldcom stock in hopes that it will rise from the ashes. I hate people.
S hoped you enjoyed the ride, Baylor, because when Scott Drew is finally exposed as John Calipari in sheeps clothing, you won't even have Basketball University to fall back on. But at least you have a good women's team because we all know that's the tail that wags the athletic department dog. SO ready for next season.