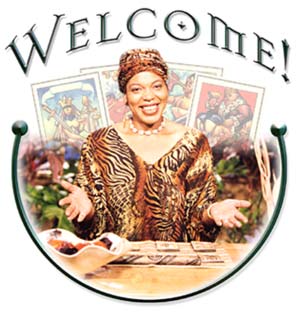 Miss Cleo, WTF is going on with the Big 12 (-2-1)???
So with all this talk of aggy finally moving out of the house of UT and headed to the SEC, obviously there are going to be some MAJOR shake ups in the college football landscape in this region. So where does everyone wind up? It looks like FSU might join aggy in the SEC, so where would that put the remaining member of the University of Texas 9? Does the Big East add some more football members, maybe an OU, Ok. State, Missouri or Kansas/K State? Does Texas try to renegotiate and make it a little bit more of a fair shake than the current fistfuck of a situation they have the other members not named OU in? Is there even going to be a conference based in the Southwest anymore, which could be the biggest hotbed for football talent in the country? If/when Baylor and Tech come calling, do we even listen, or do we relegate those fringe teams to obscurity by watching them waste away in a depleted WAC, or hopefully, in Baylor's case, The Sun Belt? Before people get all up in arms about how silly my thoughts on Tech and Baylor are, please know that it's Friday morning and I'm in an optimistic mood about seeing those programs get what the deserve.
Also, does this finally signal what all UT fans want, which is a move to independence? All UT fans, alums and T-shirts alike, will claim this to be a victory for them, but they are suffering from a Billy Madison-esque case of Loser Denial. The Aggies called their bluff, beat them to the punch, and now have left them scrambling again, but they'll be fine because they're UT. Really, all I want is for Tech and Baylor to be screwed over, and judging by the panic on all the
Baylor fan sites
, I'd say there's a pretty good shot. It'll be hard to ride UT's coat tails when they are independent, Baylor.
So, let me know what you think will happen in the comments section. As usual, any sort of crack pot scheme is accepted and appreciated, because, in all seriousness, none of us have any clue, and the
person who probably knows more than anyone else
is too busy trying to become the President of the United States right now.