Leading up to National Signing Day, we'll take a look at the Frogs' incoming class- one by one- in the order in which they pledged to TCU: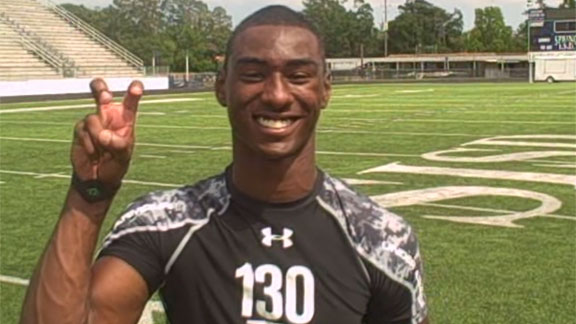 Kolby Griffin
became the first member of TCU's recruiting class of 2011 nearly a year ago, when he gave his pledge to the Horned Frogs on February 15th. The 5'11" 176lb cornerback garnered all kinds of All-District and All-State honors during his career at St. Pius X High School in Houston, where he led the Panthers to back-to-back district titles the past two yeasr- resulting in a myriad of scholarship offers from teams across the region.
Rivals.com has Kolby as a 3-star recruit, and ranks him as the #49 cornerback in the nation and has him at #92 in their postseason Texas Top 100. Their TCU affiliate, purplemenace.com, had Kolby keep an online diary of his senior season. If you'd read it, you'd know that this kid has his head squarely on his shoulders and is exactly the kind of future team leader that GP & staff need to be recruiting on a regular basis.