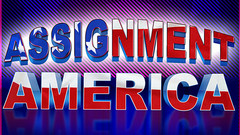 Following in the footsteps of America's Funniest Home Videos and CNN's ridiculous "iReport" concept of lazily allowing your audience to create content for you, we here at Spit Blood are asking you to do our work for us.
With the 2011 regular season now complete, renovations on Amon G. Carter Stadium will get back to being a seven-day-a-week process. The most conspicuous work will be done on the east side of the stadium, with demolition set to commence in the next few days.
If you pass by the stadium on a regular basis, semi-regular basis, or even just happen to be in the area randomly one day, do me a favor and take a photo of the progress on the stadium. Then email the photos to me at
Lylelanleygofrogs@gmail.com
. I'll post occasional construction updates on Spit Blood, as well as update the photo album on our facebook page.
Oh, and while you're at it- could you make me a sandwich? I'm starving.