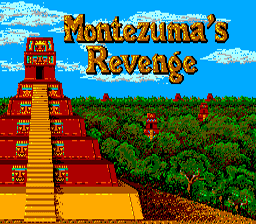 I used this last year, but it's too perfect.
And based on current events,
I won't be able to use it ever again.
There's a football game this weekend? Who knew? I think we'll all be forgiven for being a little giddy and perhaps placing less emphasis on this weekend's matchup against the Aztecs than we should. Fortunately for you, I haven't completely lost sight of the remaining 2011 B. B12. (Before Big 12) Football season so here's your primer for Saturday's past my bedtime game.
Why We Should be More Excited about this Game than Joining the Big 12. Well, I had to have an angle to come at this with, didn't I? If you're like me, you let your Saturday's be ruined by rooting interests due to a gambling problem, so naturally I've given our game some hard looks. As strange as it sounds, we're a 4 point road favorite, although I'm mostly attributing this to the goodwill we built in Vegas by not covering last week. And while I was one of the ones with common sense who took SMU and the points, I do not recommend it as it ruins your gameday experience a bit. But still, the fact that Vegas still likes us even after last week gave me a huge sense of intrigue as to why, and based on SnK's blog exchange, I think I get it. SDSU can no longer pass the ball! It's a festivus miracle! Oh sure, they CAN pass, but their leading receivers are Ronnie Hillman and their two tight ends. They apparently have no true deep threat, which should soothe those of you who still have nightmares of last year's game. Naturally my first thought was, "But hell, we can't defend the short passes any better than the long ones!" I just hope that our safeties and linebackers have the speed to corral tight ends better than they do receivers.
Overall the Aztecs have the 73rd ranked passing attack in the country at 218.8 yards per game; TCU has a pass D ranked in the hundreds that gives up 268 yards per game. As you can imagine, this sandwiches the Aztecs somewhere between SMU and Baylor - who have among the best in the country - and Air Force and ULM - who have the worst. So a performance somewhere between the two is probably a good projection for this D, somewhere in the neighborhood of 285 yards passing. This sounds like a lot, but for our guys that's reason for celebration. Like, I'm giddy just thinking about SDSU QB Ryan Lindley only having 285 yards and 3 scores, which would be above his average . That would be a victory in and of itself. And that is officially what it has come to with this team. Hopefully they will prove us wrong Saturday evenin'.
Another reason to be excited is SDSU's run defense which gives up 227 yards per game, among the bottom 10 in the country. In other words, they are the opposite of SMUs run defense, which bodes well no matter how you choose to spin it. The Frogs currently rank 26th overall at 204.8 yards per game rushing and despite last week's struggles, we still had a bright spot: The return of Ed Wesley. 11 carries for 93 yards and 160 all purpose yards total. Waymon James is great, but we may have underestimated what Wesley can mean for this offense just a TEENCY bit. No team has been able to contain Michigan QB Denard Robinson all year, but SDSU made it a special point to let him run wild with 200 yards and 3 scores. They took him to school when he passed the ball with 2 picks but hey, they're going to run that guy until his legs fall off so what he does with his arm is nobody elses business. So let's just hope that whole run D fail trend continues for another week.
Why We Should be More Excited about Joining the Big 12 than this Game. SDSU still has a QB with a working arm, don't they? That should be more than enough of a reason to be afraid. But even worse is that Ronnie Hillman still exists. And he's a baaaaaaad mofo. The Aztecs rank 33rd overall with 196 yards rushing per game; Hillman accounts for 152 of those. Hillman is also one of the team's leading receivers. He's run for over 100 yards in every one of the Aztecs games this season and is a workhorse, averaging 25 carries per contest. It got lost in the shuffle a bit last year due to the Ryan Lindley/Demarco Sampson/Vincent Brown show, but the Frogs D actually did a fine job shutting down Hillman, holding him to 54 yards. Of course, that front seven was competent in all areas, but don't think Hillman won't remember. If it's true, as the blog exchange suggested, that Ronnie Hillman is looking to take his talents to the next level after this season, making the Frogs D take their medicine would make nice tape for the scouts.
Another negative aspect to this game is that the SDSU defense is the complete opposite of TCU's; they can't stop the run but they absolutely shut down the pass. The Aztecs rank ninth in the country with 163 yards passing per game going against them. They have also had 4 picks. Casey Pachall, despite what was insinuated in yesterday's presser, has been one of the brightest spots on the TCU offense, if not THE bright spot and has improved on a week to week basis. He'll face the toughest test of his young career by far Saturday night. The closest comparison is Air Force, although their numbers are skewed a bit after playing Navy last weekend. But you can still take a positive feeling from those numbers which were 20/25 for 206 yards and 2 TDs. Pachall did just enough through the air to let the ground game do their job, and that's got to be the gameplan this weekend as well. 200 yards passing against this defense won't be easy, but it's not entirely impossible.
The biggest reason for worry, in my mind at least, are the distractions of this week which are more extreme than anything I can think of since Gameday came to town. And that's MINISCULE compared to what happened this week. I think Patterson was walking a little tall yesterday when he ripped into SMU knowing what was coming the next day, but regardless it was extremely uncharacteristic and I'd be genuinely interested to know what the team thought. And his suggesting that Pachall was responsible for the two losses, no matter the motivational mind F he was going for, came off a little sour, no? It did for me at least.
However, you can take it in a couple of contexts - B.B12. or A.B12. Before the Big 12 it could be seen as a frustrated Coach who hasn't lost multiple games in a season in some time losing his cool because his team isn't as committed as he is. I can see how he misread June Jones' statements out of context, but if you read the entire thing, it's pretty clear that June didn't mean much harm. But after Big 12, I'm not so sure. Maybe it was just a big F you to everyone who thinks TCU is down for the count? Maybe it was just Patterson's way of sticking it to his detractors one last time, knowing he was going to own them 24 hours later? Regardless of his reasoning, the words were still pretty strong and I just hope everyone is focused on SDSU and not slighting referees.
But then, of course, the big bomb dropped yesterday, and for a bunch of 20 year old kids, that's potentially a HUGE distraction. If anyone can keep them focused its Patterson and his crew, but man, how many of them will mentally check out knowing what lies at the end of the road? Few of the starters on this team remember life before undefeated seasons and BCS talk. Now that those two things are well out the window, and the Big 12 is firmly in it, how will they respond? Will they want to prove a point and put a scare into the likes of UT and OU regarding what they're getting themselves into? Or will they just sleepwalk through the rest of the year? We'll get a good idea tomorrow night.
That's How Football Go. I genuinely have no idea what to expect out of this team tomorrow night. On paper TCU SHOULD win - SDSU's strengths play to ours, and our strengths play against theirs. They're going to pass the ball more than Air Force, but all common sense suggests they're going to try and get the Ronnie Hillman show rolling. Still, if you've got an illness and the only cure is the deep passing game, the prescription is certainly the TCU secondary. In other words, if the Aztecs are going to get the passing game going for the first time this year, tomorrow is a good time for them to try and take some shots. However, when their own fansite contributor openly suggests to us that there really isn't a lot of hope for the vertical game, who am I to doubt that? The SDSU/TCU game is always a pretty high scoring affair, and based on how we've performed year to date, I wouldn't expect this one to be much different. However, it probably won't look like SMU and it most certainly won't look like Baylor. The man himself suggested that the defense played a lot better as the game wore on last week, and if I'm not mistaken, Jason Verrett hasn't given up a TD since week 1. Linebacker and line play are going to be major issues against a running attack like SDSU has, and GP has already taken measures to counteract that by starting Ross Forrest in an effort to jumpstart Broughton off the bench. He's been right in these situations before, so let's hope his streak continues.
But, the reality we have to face is that this is just a painfully slow starting team and any opponent with firepower is going to score some early points. It's whether we step up and stop them - ULM, PSU - stone them from the get go - Air Force - or simply let them give it to us Deliverance style - SMU, Baylor -that determines the outcome. Our offense can clearly keep us in any game once they get rolling, but they just have to get rolling sooner if we want to win this one. I think it's close - probably too close for comfort - and I do not firmly believe what I am about to write, but I think, on the legs of our run game, we pull it out.
The Pick - Frogs 31, Aztecs 30.
Consider this your predictions thread as well as lyle is indisposed for the time being. The usual drill plus an upset pick for the weekend and a Rangers ALCS prediction if you would.
Discussion Question: I'm taking the lazy man's way out here and letting SnK dictate the question: Casey Anthony or Amanda Knox - who would you rather hitch your one-night stand cart to?
You guys have some serious work to do in the comments.