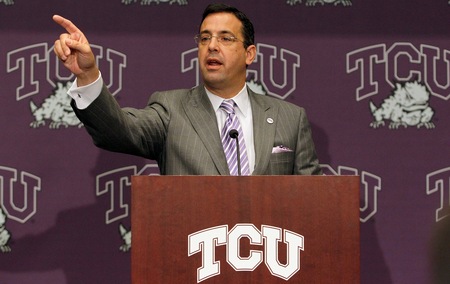 Chris Del Conte has a live chat scheduled for 2:00pm today on gofrogs.com, and given Sir Wesley Willis' courage in asking questions to GP in person last week, the readers of Spit Blood should at least attempt to get answers from CDC on some of the things we've all wanted to know about the state of the athletic department.
Whether it's about the move to the Big East, the stadium renovation, non-conference scheduling or anything else, you can submit your questions now by
clicking here
. Or, since I know how lazy and worthless most of you are- you can leave them in the comments section below for someone else to ask.