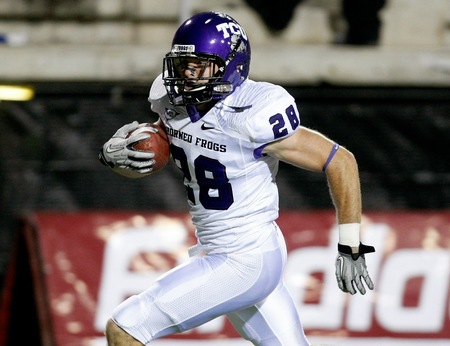 TCU held it's annual Pro Day today, with seniors showing off their athleticism for professional scouts. I say 'professional scouts' instead of 'NFL scouts' because who knows when that billionaires vs. millionaires dispute will get resolved. So even though this next crop of outgoing Horned Frog stars may have to start their career in the UFL or Canada, there was still a lot to talk about including Colin Jones' 4.31 in the forty-yard dash!
For more on TCU's Pro Day, here is some great coverage including videos, photos and player quotes from
Angry Trey's blog
(bookmark that site- great stuff year 'round) and from
Gil Brandt's blog
on NFL.com.