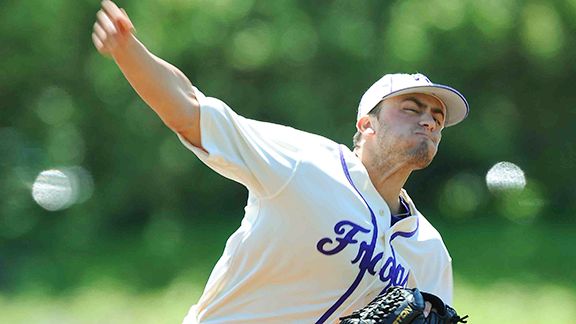 One big reason for TCU being ranked in the Top 5 heading into the college baseball season is that the Frogs return all three starting pitchers from the weekend rotation that led them to their first-ever trip to the College World Series last year. Matt Purke, Kyle Winkler and Steven Maxwell combined to win 39 games in 2010 while losing just 5. But a rule change that goes into effect this season in college baseball could mean they'll be even more dominating in 2011.
The first difference that most people notice between pro ball and the college game is the "ping!" noise that reverberates off of college player's aluminum bats when they make contact with the ball. While those metal bats provide a significant reduction in cost from their wooden cousins, they have also brought an alarming element of danger to the game. Line drives off of aluminum bats
have injured numerous pitchers
over the years-
in some cases, fatally
.
Much like the rules implemented in football the past few years to cut down on concussions, the NCAA decided to do something about this aluminum bat dilemma. Starting this season, college teams will be using new bats redesigned to act more like wooden bats- giving pitchers the fraction of a second more of reaction time that could mean life or death.
We won't know exactly how this will affect college baseball until the season is well under way, but many around the country are
predicting a dramatic drop in offensive numbers
because the new bats won't have to same pop as the old ones. Even if the difference isn't
as drastic as some are expecting
, it stands to reason that teams with strong pitching staffs (like TCU, Texas or UCLA) should benefit.
Perhaps this won't be as seismic a change as some are predicting. But if it is, it's comforting to know that the Frogs have the caliber of pitching to deal with it in the short-term and a top notch coach like Schlossnagle to adapt to it long-term.