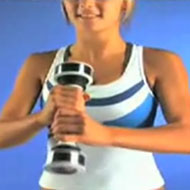 Game of the Week:
Baylor (4-2) at Colorado (3-2)...6:00pm Saturday on Fox College Sports
-If the Bears are going to finally end their 16-year bowl drought, they'll need to get W's #5 and #6 soon, because the tail end of their schedule gets pretty hairy. One of the most winnable games remaining is this weekend in Boulder. The big questions I have going into this game are: 1) Will Baylor have ANOTHER embarrassing off the field/court issue before this game is played? And 2) Colorado already stormed the field after beating a 1-4 team, so will they storm the field if they beat Baylor?
Other Big Games:
Air Force (5-1) at San Diego State (3-2)...7:00pm Saturday on CBS-College Sports
-As much as I've been a little bit 'rah-rah' for the Aztecs so far this year (and for good reason- the MWC needs the traditional doormats to rise up and play some good football), this would absolutely be the wrong time for Air Force to be upset. They need to be ranked as high as possible for their trip to Fort Worth next weekend.
Utah (5-0) at Wyoming (2-4)...5:00pm Saturday on The Mtn
-Doo Doo Brown has played whipping boy so far this year, already having lost to TCU (by 45), Boise (also by 45), Texas (by 27) and Air Force (by 6). This weekend, the #11 Utes get their turn at splashing around in the brown & yellow when they visit Laramie.
SMU (4-2) at Navy (3-2)...2:30pm Saturday on CBS-College Sports
-After starting conference play 3-0 for the first time since 1986, the Ponies take a trip east for their last non-league game of the season against the Midshipmen in Annapolis. This will be a test of SMU's run defense for sure, but a win would put them at 5-2 and would give a TCU victim a little of that valuable East Coast exposure.
Oregon State (3-2) at Washington (2-3)...9:15pm Saturday on ESPN
-The Beavers are undefeated in Pac 10 play right now, putting them in control of their own destiny for a possible conference championship, and their win in Tucson last weekend put them back in the Top 25. But they were dealt a blow when they lost Texan receiver James Rodgers for the year with a knee injury. Their first test without him is a trip to Seattle to face incredibly overrated QB Jake Locker.
Others:
UNLV (1-5) at Colorado State (1-5)...1:00pm Saturday on The Mtn
-I guess the good news here is, someone's got to win. The bad news is, one of these teams will be an ugly 1-6 by Sunday. I think that once freshman QB Pete Thomas finds some kind of rhythm on offense, the Rams could actually have a pulse. So I'll go with them.
Tennesee Tech (2-4) vs. Eastern Illinois (0-6)...7:00pm Saturday
-You're probably asking yourself, "Eastern Illinois? Isn't that where Romo went?" Yes, it is, which explains why they suck at footbaw.
New Mexico (0-6)
is mercifully off this week. But if there's any team out there that could possibly lose to air, it might be them.