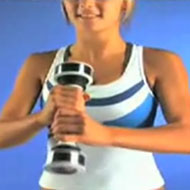 Pretty big weekend out there:
Game of the Week:
Oregon State (2-2) at Arizona (4-0)...5:00pm Saturday on Versus
-The Beavers have already gone 0-1 in games that the Frogs really, really, really need them to win, so they owe us one, right? It'll be a tought task going on the road against the #9 team in the country, but Arizona is probably due a loss after a couple of close calls. You could call them the Iowa of this year.
Other Big'uns:
Utah (4-0) at Iowa State (3-2)...6:00pm Saturday on Fox College Sports
-The hopes of the Frogs rest partially in how high Utah and Air Force can rise in the national rankings, and the Utes are already up to #10. Coming off of a bye week, they've got a big test on the road against a Big 12 team that is probably better than you think.
Baylor (4-1) vs. Texas Tech (2-2)...11:00am Saturday on FSN
-The Bears' 55-7 win over Kansas last weekend was a bit of a surprise, as was Tech giving up 58 points to Iowa State. This is a really big game for both teams...Tech to keep their season alive, and Baylor to keep their bowl hopes (or more?) alive. Despite all of the Baylor hate on this blog recently, you've gotta be pulling for the Bears for the sake of the Frogs' 45-10 Roethlisbergering of them to look even better.
SMU (3-2) vs. Tulsa (3-2)...7:00pm Saturday
-After the season-ending knee injury suffered by Houston's Case Keenum, the general public turned to SMU as the new favorite to win Conference USA. There are a couple of teams that would beg to differ (Central Florida, Tulsa, Houston themselves), and this is the Mustangs' game against one of them.
New Mexico (0-5) at New Mexico State (0-4)...7:00pm Saturday on ESPN3.com
-I feel kind of silly labeling this pillow-fight as a "big game", considering the teams' combined 0-9 record. But believe it or not, the students at these schools
take this game very seriously
(thanks to regular commentor Bodenman for that one). This also may be the Lobos' best chance to pick up a win this season, and it comes against a team on Boise State's schedule. So get your black beans and green salsa ready to watch this one online!
Hope for an upset:
UNLV (1-4) at West Virginia (3-1)...2:30pm Saturday on ESPN3.com
-Maybe this game should be labeled under "hope they keep it close". Honestly, I can't imagine the Rebels pulling this one off. But hey, crazier things have probably happened, right?
...and the rest:
Tennessee Tech (1-4) at Austin Peay (2-2)...4:00pm Saturday
-You're probably expecting some kind of a joke about Austin Peay. But if I was going to make a urine joke, I probably would've gone with something about Tech having 'tee-tee' on their helmets, and anything I did here would be a bit overboard. Anywho, I guess we'd like Tennessee Tech not to completely tank it this season, so why not turn things around this week?
San Diego State (3-1) at BYU (1-4)...5:00pm Saturday on The Mtn
-Man. I really wish I had The Mtn so I could watch this one. The Cougars' are quickly disintegrating, and the Aztecs, who are coming off of a bye-week, may be the surprise team of the MWC for 2010. BYU can't stop the run, and SDSU has a future star at running back in freshman Ronnie Hillman (532 yards, 8 TDs). As if BYU hasn't already been softened up a bit, I'd love to see the Aztecs do a little more tenderizing before the Cougars come to Fort Worth next week.
Colorado State (1-4) at Air Force (4-1)...1:00pm Saturday on The Mtn
-It would be nice for the Falcons to come to Fort Worth with a 6-1 record and ranked as high as possible on October 22nd. That means we need them to beat CSU, which I doubt will be much of a problem.