Friday, September 24, 2010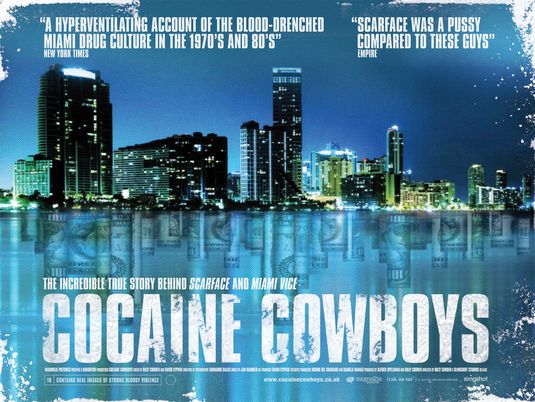 That was my heading for the preview last year apparently, and I'll be honest, I kind of like it. Also being honest, this isn't one of my better previews, but I'm so worn out on talking about this game all week I've got tired head. Regardless, most of you won't make it to the end anyway.
So....The Battle for the Iron Skillet, the most revered trophy in all of college football. Going to be a heated one tonight with the 4th ranked Frogs heading east to Dallas on the eve of the 75th anniversary of the 1935 game between the two schools which ended with an SMU win but ultimately resulted in a national title for both schools. The BCS… likes that confusion, but not that atrocious sentence structure. It's SMU Parents' weekend, they've got airplanes flying around Dallas promoting it, and ESPN is in town to call the game. Let's get to it.
Offense. Typically when you think of a June Jones coached team, you think of offense offense offense with defense being more of an optional afterthought. However, this year the Ponies have been winning games with their defense shouldering a lot of the load, and the offense hasn't had a truly breakout performance on the year. The Ponies currently rank 60th in total offense, and a surprising 50th in the pass game. Southlake Carroll alum QB Kyle Padron – who June Jones should've started MUCH earlier last season in favor of the Gunslinger – has done well enough with 643 yards, 8 TDs vs 3 INTs, but he's only completing 55% of his passes which must go up for the Mustangs to succeed going forward. On the bright side, all 3 of Padron's INTs came in the opener against Texas Tech and, had it not been for those, the Mustangs maybe could've won the game. I mean, Garrett Gilbert did it, right? And SMU has a much stronger run game than the Longhorns.
Speaking of that run game, Zach Line is the current white running back folk hero for the Ponies for me to poop on. His numbers are very nice – a 7.7 yard average sticks out the most among them. But, with Padron having accuracy issues, and TCU having a tendency to shut down the other team's running back, I don't expect him to have too big of a night IE 122 yards and 2 scores vs. UAB.
So obviously, if my thinking is correct, the best shot the Ponies have of moving the ball this evening is if Padron comes out and has a big game throwing the ball. For this to happen, the biggest thing SMU needs to work on is keeping him protected as he's been sacked 10 times this year already. If you don't think that has Patterson and Bumpas absolutely drooling, then you must not be familiar with their work. But, for the sake of argument let's assume Padron DOES receive the proper protection. His #1 option is Aldrick Robinson- I agree with your assessment, SNK, dude HAS been in Dallas for a long, long time it seems – a speedster who is having a dazzling little season for himself, averaging 19.3 yards on 11 receptions with 3 TDs. However, Padron's most popular targets have been Darius Johnson and Cole Beasley with 15 and 13 catches respectively and 5 TDs between them. So, while Robinson is going to be viewed as the biggest threat on the SMU sideline, it's not like Padron won't have other options to look to if he's covered.
For TCU, you're all aware what we have. Week to week, it feels repetitive to list off the same players with their updated stats, so what I want to do is prophesize how I think our offensive strategy is going to go. This should be fun, ill formed, and altogether uninformative. Get ready for a big X's and O's fail.
As I said before, SMU has a much more solid defense than in the past, especially up front where they are only giving up 82 yards per game, including 66 against against Washington State. But, they also haven't faced Ed Wesley and Matthew Tucker. They might argue that UAB, a team that averages over 200 yards per game on the ground, was held well under that average when they strolled into Ford Stadium. But they won't tell you that UAB is circling the bowl when it comes to passing the ball, so stopping the run pretty much shuts down that offense altogether. They also haven't seen one Andy Dalton taking snaps across the line. And that's where the difference will be made.
Andy Dalton is not going to wow anyone with numbers. He's not going to pass for 400 yards in a game. He may not hit 20 passing TDs on the year. It's just not who he is or how our offense is run. But, when he needs to make a play, he does, and he will tonight. SMU ranks VERY low against the pass despite not having played any aggressively pass happy teams. And while we aren't going to turn into the Hal Mumme air raid offense in a week, tonight should be Dalton's night to shine. Ed Wesley probably won't set a second consecutive career high, and Matthew Tucker isn't firing on all cylinders yet. But Dalton, as proven last week, is absolutely ready for any defense that chooses to stand against him. Kerley is our only receiver who has had a transcendent game this year, so you can bet SMU is going to do their best to shut him down. It won't happen, but this will give our other receivers more opportunities to make some big plays. Jimmy Young and Antoine Hicks? Your roll.
I'd like to say that our offense will come out and run up 35 before it hits halftime, and while I don't think this will happen, the stats suggest that if he can come out like he did last week, the odds are increasingly in favor of it happening. That sentence was SUCH a fail to the point that I'm not going to edit it whatsoever and go ahead and end the offensive discussion because that was just horrible.
Edge - Frogs.
Defense. As I said before, SMU has a much better defensive unit than they have in the past. They're allowing right at 21 points a game and have only given up 246 rushing yards all year. But they've also faced the 105th, 30th and 113th overall rushing attacks in the country. Not exactly a juggernaut, and certainly not 9th as the Frogs are. This is going to be the biggest thing to watch from a TCU perspective. If we can run the ball, they're in some serious trouble because they do not do well against the pass. If they are able to bottle us up, it's going to be on Andy Dalton to move it down the field, which should not be a major issue, but the ground game is our speciality and you always want to have your best option available.
Leading the Ponies in tackles are linebackers Pete Fleps and Taylor Read, with 29 and 23 tackles respectively, which helps to explain the highly rated run defense. Both of these guys are solid and seem to be in on every play. Third linebacker Youri Yenga also ranks high on the team in tackles with 14. In the secondary, Chris Banjo and Ryan Smith are the team leaders, and while they have a fair amount of tackles each, the lack of turnovers to date is definitely an issue. In a big game with the adrenaline flowing – and this one being nationally televised against your big rival certainly qualifies – Andy Dalton is susceptible to letting the moment get to him and throwing an early pick. It happened against Boise. It happened against Oregon State. Fortunately, SMU has yet to fully take advantage of these types of mistakes, making their only pick against UAB in the home opener, one of the weaker passing teams in the entire country. Obviously we're well aware that TCU's passing game isn't going to put up huge numbers, but the misleading part of that statistic is the efficiency with which Andy Dalton executes, firmly outlined in last week's game against Baylor. And that was supposed to be an exceptionally strong defense.
As for TCU, here are the current rankings – 12th in points scored, 4th in yards per game, 16th in passing yards per game, 22nd in rushing yards per game. Shockingly enough, SMU is actually rated higher than us in the run department, allowing only 82 yards per game to our 88. But, SMU apparently has some issues with their offensive line, and we know what our front is capable of, so I don't think there will be a discernible difference, especially as SMU ranks 53rd in run offense. I just can't help but think that as bad of a night as Jacquizz Rodgers had, that Zach Line is going to do much better. And through the air, any of the SMU guys will admit that they haven't exactly gotten it going. And even though Greg McCoy is apparently prone to letting receivers slip behind him for big gains, I think the coaching staff will figure out a way to protect him this evening. Besides, as much trouble as the mobile Robert Griffin had in getting time and space to throw, I think Padron could be in for a long evening. The SMU game is to hit short, underneath routes and quick sweep runs to open up the passing attack, which may keep them in it for a while, but I'm not sure how much it's going to work over the course of 60 minutes. This is going to be the best SMU offense that Patterson has faced since stepping on campus, but in year 3 of the June Cometh era, I think whatever tricks he may have up his sleeve will be quickly snuffed out by GP.
Edge – Frogs.
Special Teams. Without getting too much into it, I actually think SMU is going to keep the special teams battle even for two reasons. One, they have a very good kicker in Matt Szymanski. He's only had 2 FG attempts on the year, but one of them went for 61 yards at Tech, and the offense hasn't needed him much to this point. Why he isn't handling kickoffs as well, I'm not sure, but it probably has something to do with him also doubling as the SMU punter where, as you can imagine, he can boom the ball with the best of them.
The other is, obviously, Encino Man Margus Hunt blocking kicks. Now, I don't expect this one to come down to blocked PATs and FGs. I really don't. But, remember how slow we started last year? And how he blocked our first PAT? Getting PATs blocked can hurt the momentum some, and as fired up as Ford Stadium is expected to be, we'll need all the momentum we can get. Dude blocked 7 kicks last year on his own. This will likely take any long FG situations out of the equation because Ross is going to have to kick high to get over the 6'7" Hunt.
On kick returns, the Mustangs have one of the better ones in the country in Daryl Fields who is averaging a cool 34.3 yards a return, including a 92 yarder. Not sure how you get caught after 92 yards, but it happened. By comparison, McCoy and Kerley average 29 and 21 yards, respectively. Neither team has taken one to the house, but we will certainly have to be solid in our kick coverage and it's going to be on Sharples to pin them deep.
We do win the Punt return with Kerley averaging 16.7 yards per and SMU rocking a solid 4. Still, let's try and not punt the ball too much.
Really, aside from the run defense, this could be where SMU keeps it close. If SMU can start their drives with favorable field position and, assuming they stall, Szymanski can chip away with some field goals, if we are unable to come out firing, this one could be dicier than we want it to be. The matchup to watch is going to be Szymanski punting vs Kerley returning. He remembers last year.
Edge – push.
Overall. The SMU game is both my favorite and least favorite game of the year, if that makes sense. I'm always on edge about this one more than I am any other game of the year, save at BYU or at Utah, which, fortunately for my nerves, will not have to be considered after this season. But, when we win, it's such a huge relief. No matter the circumstances surrounding the game, in the past 10 years there have only been two true blowouts that I can remember, in 2004 and 2008. June Jones may not seem like the most inspirational leader to the naked eye, but you have to admit the man has a serious gift. To take SMU to a bowl game in his second year was nothing short of miraculous, and you can bet that he's watched enough film on TCU to know how to exploit a couple of holes, assuming they exist at all.
Earlier in the week the spread was 17.5 and quickly moved to 18.5 over night before settling back at the original line. On the season we're 1-1-1 against the spread, including that hilariously accurate 55 points against Tennessee Tech. So, it's hard to say what's going to happen tonight. I definitely did not think the game last week would go the way it did, but Baylor was obviously VASTLY overrated and altogether unimpressive. I wish SMU and Baylor could play this year because honestly, SMU is probably the better team and it's always great to see the SWC castoffs take it to the Bears. SMU is expecting to perhaps break the stadium record at Ford and have somewhere in the neighborhood of 34,000 in attendance. Unlike most years, most of these will likely be wearing red and blue.
So I've been doing my homework and caught up on the episodes of The Climb that I missed just to see some live action of how SMU operates. Unfortunately, by the way it is edited, they make SMU look like the beastmaster years of the early 2000s Miami Hurricanes, so I'm not sure I get the proper feel. But while Ed Wesley has been the main difference maker this season to date, tonight I think it will be all on Andy Dalton to earn his status. Probably not going to be 21/23 like last week, but if there's a night for him to put up Heisman numbers through the air, this is it. The speed of our receivers vs. the SMU secondary is no contest. Kerley and Hicks, especially. I think we should start off as we always do with some short out routes and option reads before blasting Jimmy Young or Antoine down the seam for a big gain. Anderson? Fuente? If you need my number, I'll give it to you.
SMU will score some points. They just will – too much excitement and anticipation for this game, and if they have the resting heart rate of their coach, they won't overhype themselves. But in the end, the Frogs will prevail as has been the tale in this rivalry in recent years.
The Pick – TCU 34, SMU 16.
Kind of a weird score, I know, but Ross probably gets a PAT blocked or we have a couple of drives stall and settle for FGs. Which still doesn't really explain things but leave me alone. Look forward to seeing everyone out there this afternoon. Not sure of a battle plan, but if history holds true, look for a cluster of purple in the midst of the wedonttailgateweboulevard and stick close to it. Should be an extremely fun one tonight. We Ready.
Go Frogs.
Posted by

Sir Wesley Willis
at Friday, September 24, 2010
2 comments