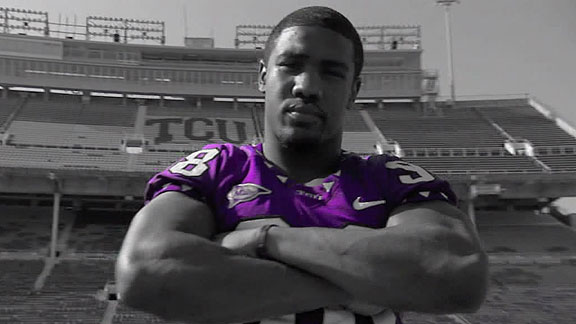 Well,
according to Yahoo Sports
, anyway. Here's what they had to say about him:
Pass-rushing specialist Jerry Hughes of TCU not only showcased impressive straight-line speed with his 4.69 40 time, he was also one of the few defensive linemen who maintained his balance and didn't need to gear down around the edge. So much is made of pure initial get-off burst for the defensive end position. However, it's more about a prospect's ability to retain his speed when trying to flatten out around the corner, and that's exactly what Hughes was able to exhibit Monday.
...and yet, they ran this photo of Wayne Daniels in their story instead of Hughes: