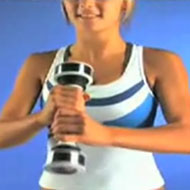 The Good:

Baylor 55, Kansas 7
-I didn't get to watch a lot of football on TV Saturday (including the Frogs, which made me grumpy like a 4-year old sans a nap OR a snack), so this final score definitely made me double-take. I thought the Frogs' complete murder/death/kill of the Bears was partially a result of Baylor, well, sucking. Turns out, they actually might be a decent team. Would TCU beat Kansas by 83? Robert Griffin probably doesn't think so, since he told the Dallas Morning News that
"the TCU game was a fluke".
Wow, I really like seeing Baylor win like this, since it makes TCU look good...but is there no end to how big of turds Baylor can be? Get over it: the Frogs destroyed you.
Air Force 14, Navy 9

-If you hate the forward pass, this was the game for you. Air Force and Navy combined for 501 rushing yards, and the win by the Falcons was their first over the Midshipmen in eight years. At 4-1,
Air Force is now #25 in the AP Poll
and is just on the outside of
the Coaches' Poll
. Could Game Day visit Fort Worth along with the Zoomies for Homecoming on October 22nd?
Oregon State 31, Arizona State 38

-The injured James Rodgers wasn't available for the Beavers this weekend, but little bro Jacquizz took over with 156 total yards as OSU won their Pac-10 opener against an Arizona State squad that gave the much-hyped Oregon Ducks all they could handle the week before.
SMU 42, Rice 31

-Much like Air Force, the Mustangs excorcized some demons of their own by winning their first game against Rice in Houston since 1986. Mustangs' QB Kyle Padron had a ridiculous game, going 24-32 for 371 yards and 3 TDs with no interceptions. The win makes SMU 2-0 in Conference USA as they look to challenge for the conference championship.
Wyoming 20, Toledo 15

-In a win that puts the Cowboys at 2-2 outside of the conference for the year (which means they've still got a chance to make a bowl game), they jumped out to a 20-0 lead before holding off a furious rally from the Rockets.
The Bad/Good:
Utah State 31, BYU 16

-From the perspective of cheering for teams as they directly relate to the Frogs' strength of schedule, this was a really bad outcome. BYU was supposed to be one of the teams that would add some beef to TCU's schedule, and here they are getting trounced against a WAC (read: Boise opponent) team. Then again, I can't remember the last time I laughed so hard at something on TV...other than UCLA beating Texas.
The Bad:

Nevada 44, UNLV 26
-This loss, in which they gave up over 500 yards of offense, drops the Rebels to 1-4 on the year. It also helps strengthen Boise's schedule, by pushing Nevada to 5-0 and higher into the Top 25. I guess the silver lining is that a strengthened Nevada program is good for the future of the Mountain West, should TCU still be there when the Wolfpack hop over from the WAC.
UTEP 38, New Mexico 20

-Good Lord. New Mexico is terrible. Their football team makes the TCU basketball team look like the Harlem Globetrotters.
Tennessee-Martin 27, Tennessee Tech 24

-Not that the win over Tennessee Tech was ever going to be something to plant a flag in, but wouldn't you rather them be better than 1-4? Me too.