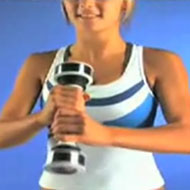 The Good:
Oregon State 29, Arizona 27
-The third time was the charm for the Beavers when it came to playing Top 10 teams on the road, as they took down the #9 Wildcats in Tucson in what amazingly was NOT the Rodgers Brothers Show. Ryan Katz completed 30 of 42 for 393 yards and 2 TDs (and added 1 more rushing) and sophomore Markus Wheaton led all receivers with 113 yards. The win puts OSU at 3-2 overall, 2-0 in the Pac 10 and back into the AP Top 25 at #24.
Utah 68, Iowa State 27
-If you are still hearing from your Tech friends about TCU's schedule and the perceived weakness of the Mountain West, just show them the score from this one. Iowa State, fresh off destorying the Red Raiders, was humiliated at home by the Utes, who rang up 593 yards of offense. The Utes are now #10 in the Coaches' Poll and #11 in the AP.
Air Force 49, Colorado State 27
-Not that we expected anything but a Falcon win here, but it's good to see they held serve in improving to 5-1 on the year and climbing to #23 in both polls.
SMU 21, Tulsa 18
-The Mustangs took a huge step toward a possible CUSA title, edging the Golden Hurricane by three points in a game where they blocked two field goals. They are now 4-2 overall and 3-0 in conference play for the first time since the days where they were paying their players.
Tennessee Tech 34, Austin-Peay 21
-Hooray. I guess.
The meh:
BYU 24, San Diego State 21
-The Cougars broke their 4-game losing streak to improve to 2-4 on the year heading into their trip to Fort Worth this coming weekend. The Aztecs, who drop to 3-2, are a pair of 3-point road losses from being 5-0.
The Bad:
Texas Tech 45, Baylor 38
-There was a total lack of defense in this showdown between Big 12 "powers". It's interesting to note that, after the fanbases of these two schools ripped TCU for having just 47,000 for the Oregon State game, they combined to have just over 48,000 at the Cotton Bowl. I want to note that I'm not talking attendance smack, because I think that is the weakest trash to talk. I'm just pointing out the hypocrisy of these two lame fanbases.
The Ugly:
West Virginia 49, UNLV 10
-It was 42-0 at one point. Rough first year for UNLV coach Bobby Hauck, as the Rebels drop to 1-5.
The UUUUUUUUUUUUGLY:
New Mexico State 16, New Mexico 14
-Good God.