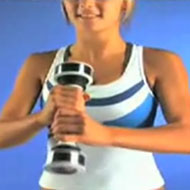 It's a pretty key weekend for TCU's opponents in regards to strength of schedule, especially within the TCU vs. Boise dynamic, as there are FOUR games pitting a Mountain West team against a WAC team, as well as...

Game of the Week:

Oregon State (1-1) at Boise State (2-0)...7:00pm Saturday on ABC
-Man...it's not all that often that I find myself rooting for any other team out there as if they were the Frogs. Nebraska against Texas in last year's Big 12 Championship is the only one that comes to mind right now. But after the Donkeys escaped DC by the hair of their Smurf chinny-chin-chins with a win over Virginia Tech, it became pretty apparent that Oregon State was probably the only thing standing between them and a berth in the national championship game. PLUS, a big win by Oregon State (on national TV) would help the Frogs against the other teams standing in their way of #1. Rodgers Brothers to the Rescue?!?!
The MWC vs. WAC Games:
BYU (1-2) vs. Nevada (3-0)...6:00pm Saturday on The Mtn
-I'm conflicted here. On one hand, a win for BYU is good for TCU and bad for Boise State. On the other hand, a win for Nevada is good for the "New" MWC and would continue the slide for BYU, which I've thoroughly enjoyed so far. Either way, I get to enjoy seeing one of these teams lose. I like it.
San Diego State (2-1) vs. Utah State (1-2)...7:00pm Saturday
-The Aztecs look like the surprise team of the Mountain West so far, but that could all be de-railed if they lose to a team whose lone win so far came against Idaho State. They've pretty much got to win this one.
Colorado State (0-3) vs. Idaho (2-1)...4:00pm Friday
-Good Lord the Rams have been bad so far this year. And really, the only way I see them beating Idaho is if their players feel the same desperation as Head Coach Steve Fairchild, who might get axed if they lose this game.
Utah (3-0) vs. San Jose State (1-2)...8:00pm Saturday
-If an undefeated TCU has any shot at overtaking an undefeated Boise State, it will be because Utah has risen up into the Top 10, thus giving the Frogs another marquee victory. To do that, they need to keep on winning, so let's hope SJSU doesn't spoil our chances yet again...
Other Games:
Baylor (2-1) at Rice (1-2)...7:00pm Saturday
-Alright, Baylor. Even though you have turd fans, I'll be rooting for you because I want the Frogs' win over the Bears to look as good as possible. So I'm sure after Robama Hussein Griffin III leads Baylor to a win over Rice, all of you green & gold-clad dorks can tell us all why 45-10 was just a fluke.
Tennessee Tech (1-2) at Southeast Missouri State (2-1)...6:00pm Saturday
-Tech, fresh off a 43-0 skunking of Lane College (the game was called at halftime), now starts their road towards what we all hope will be an Ohio Valley Conference championship. They'll do so against Southeast Missouri State, which sounds equally as made up as Tennessee Tech did when I found out they were on the Frogs' schedule this year.
Conference Games:
Air Force (2-1) at Wyoming (1-2)...2:00pm Saturday on The Mtn
-Normally in conference games, it's a wash SOS-wise because one team has to lose. But Air Force is holding strong in the "also receiving votes" portion of the Top 25 polls, so a few more wins and the Falcons could be ranked by the time they come to Fort Worth in October. Also, a loss for Wyoming would hurt both Boise State and Texas. So doo-doo on you this week, Doo-Doo Brown Cowboys.
New Mexico (0-3) at UNLV (0-3)...9:00pm on The Mtn
-The good news here: someone's got to win. The bad news: someone's going to be 0-4. My money's on the Rebels. This also seems like a good time to pass along the rumor that's floating around out there concerning Mike Locksley getting the axe mid-season and being replaced by...Mike Leach. Wouldn't THAT be interesting?