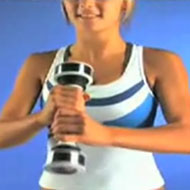 While the Frogs battle Baylor in front of a packed house at Amon G. Carter this weekend, their opponents' schedules are filled with opportunities to make a major statement.
Game of the Week:
Oregon State (0-1) vs. Louisville (1-1)...4:30pm Saturday on FSN-Northwest
-We saw the public opinion of Boise State take a major hit last week, when Virginia Tech somehow lost a home game to I-AA James Madison. Just like Clemson last year, Frog fans need to be rooting for Oregon State this year, as they represent the highest-profile nonconference win in TCU's resume. They definitely need to win their first game after losing to TCU two weeks ago, and it's a little bonus that they get the chance to do so against a Big East team. Louisville, which is a shadow of the program that the Frogs had a bit of a rivalry going with in the CUSA days, sleep-walked past I-AA Eastern Kentucky last week.
Other Important Games:
San Diego State (2-0) at Missouri (2-0)...6:00pm Saturday
-I contemplated making this the game of the week, as I think this is the best chance for the MWC to score an upset this weekend. The Aztecs, at 2-0, look like they might be the league's best chance for a surprise this year, and I always consider anyone in the Jean Shorts League...I mean, Big 12 North, to be overrated. The Tigers will be overlooking SDSU.
UNLV (0-2) at Idaho (1-1)...9:30pm Saturday on ESPNU
-Here we go again with another MWC vs. WAC game after splitting the two last week. The Rebels desperately need to break into the win column, and it'd be nice for them to do it this weekend in the Kibbie Dome against one of Boise's conference foes.

SMU (1-1) vs. Washington State (1-1)...2:30pm Saturday on CBS-College
-It's odd to see SMU listed as a favorite against a Pac 10 school, much less a THREE TOUCHDOWN FAVORITE, but that's the reality here. The Mustangs should've beaten Ryan Leaf's alma mater last year in Pullman, but they were still in the midst of the Bo Levi Mitchell experiment and he decided to throw four interceptions to give the Cougars their lone victory of 2009. Wazzu beat Montanta State by just one point last weekend, illustrating why they're worthy of being a member of a BCS conference.
Colorado State (0-2) at Miami of Ohio (1-1)...2:30pm Saturday on the Ohio News Network
-Like UNLV, the Rams just really need to break into the win column this week, after dropping a 51-6 decision to Nevada last week. The "other Miami", which is of course better known for being the alma mater of Ben Rapelisberger and home to the
craziest sorority parties you've ever heard of
, evened up their record last week against MAC rival Eastern Michigan after playing sacraficial lamb to the Florida Gators in Week 1.
Hope for an Upset:

Air Force (2-0) at Oklahoma (2-0)...2:30pm Saturday on FSN
-The Falcons, who ran ALL OVER BYU last week, face a stiff test in Norman this weekend. The Sooners looked scary good in dismantling what we thought was a good Florida State team. An upset win here for the Falcons would simply be HUGE for the league, and before you say "it'll never happen," remember that OU has lost to MWC teams twice in the past five years (TCU in '05 and BYU a year ago).
Wyoming (1-1) vs. Boise State (1-0)...7:00pm Saturday on CBS-College
-Like I said last week before the Doo-Doo Brown Cowboys headed down to Austin, if they could only pull off one shocker in the next two weeks, I'd rather them save it for the Broncos. I don't see them beating Boise, but at least it'll provide a frame of reference for comparing the Smurfs to the Frogs.
BYU (1-1) at Florida State (1-1)...2:30pm Saturday on ESPNU
-Well, after one week of taking an extreme amount of pleasure at the misfortune of the Cougars (seriously, how great was it to see them get buttfucked by Air Force in their first conference game since deciding they were 'too good' for the MWC?), it's back to rooting
for
BYU for the sake of TCU's strength of schedule. The team they're facing is also coming off of a lopsided loss, although the Seminoles did bitch-slap the Cougars in Provo last year.
Others:
Utah (2-0) at New Mexico (0-2)...7:00pm Saturday on The Mtn
-Want to make a quick buck? Find your bookie and put a big wad of cash on the Utes, betting the moneyline. Yes, yes, I know- the ROI on those bets is pretty small. But when it's a sure thing, why not? Utah, as they have been the better part of a decade now, is a solid football team and the Lobos are, as Norm put it, "a full bus headed off a cliff".
Tennessee Tech (0-2) vs. Lane College (0-3)...7:00pm Thursday
-I'm not really sure it matters what a team's I-AA opponent does in the eye's of the voters and computers, but it's always good for them to do well, right? You'd better hope that Tennessee Tech breaks into the win column this week, as they go up against an 0-3 Division II team. And by "Division II", I don't actually mean "I-AA" or "FCS" like most ill-informed college football fans...I really mean D-2. Lane apparently also runs the triple option, so this game (which is on Thursday night whyyy?) should only take about an hour and a half.