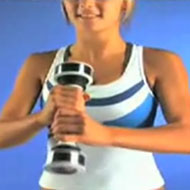 While the Frogs took care of business against a "Big 12 team" on Saturday, it got pretty grizzly out there for the teams playing to improve their strength of schedule...
The Good:
Oregon State 35, Louisville 28
-Jacquizz Rodgers wasn't about to be shut down two games in a row, and he made the Cardinals pay to the tune of 154 total yards and three touchdowns. This one wasn't sealed, though, until Beavers corner James Dockery picked off Louisville QB Adam Froman's pass with a minute left. No word on whether or not Froman's father is Abe Froman, the Sausage King of Chicago.
SMU 35, Washington State 21
-Hate Week or not, I for one am glad to see the Mustangs get a W in this one. I mean, if we're going to have to play them every year, we might as well get some benefit out of beating them, right? Fun fact: this was the Ponies' first win over a BCS conference team since 2000, although beating Washington State is about like beating, well, Baylor.
Utah 56, New Mexico 14
-Conference games are always a double-edged sword in regards to SOS, except that I consider New Mexico to be a lost cause (at least until they fire Locksley...what a disaster). The Utes look good, and they have already started a steady climb up the rankings- #13 and it's only September.
Tennessee Tech 43, Lane College 0
-As much of a mismatch as the Frogs were for the Golden Eagles, they were more so to now 0-4 Division II Lane College. Sure, a margin of victory of 43 points isn't as brutal as a 55-point victory...until you realize that Tennessee Tech's win
was called at halftime
due to lightning. Makes me wonder if I could start for Lane College.
The Bad:
Oklahoma 27, Air Force 24
-Hard to file this one under "bad", since I think we were all fairly proud of the Falcons when we saw this final score. But still, a loss is never a positive. The Zoomies actually outgained the Sooners, including a whopping 351 yards rushing. When you think about how tough the Falcons played the Frogs in Colorado Springs last year and how well they've played so far this year, their trip to Fort Worth in late October seems like a pretty big ballgame.
Missouri 27, San Diego State 24
-Again, you've got to be proud of the MWC team hanging tough on the road against the Big 12. I went out on a limb picking the Aztecs to win this one, and they came within a minute of making me look quite prophetic. SDSU freshman tailback Ronnie Hillman punished the Mizzou D for 228 rush yards and two touchdowns, and leads the MWC with 443 yards so far this season. They come to Fort Worth in November, and don't appear to be the pushover they've been in years past.
The Ugly:
Florida State 34, BYU 10
-Man...we probably really need any non-conference win we can get out of the Cougars, but...hahahahahahaha! I'm not sure what's going on in Provo this fall, but these guys just cannot stop the run. They fall to 1-2 with this loss, but they've got a few more games coming up against teams who are all about running the ball and will look to tarnish BYU's last season in the league.
Boise State 51, Wyoming 6
-If Cowboy fans had any hope of an upset, they took on the same long face look of the Baylor fans because this one got ugly REAL quick. The consolation prize? At least Boise looked better against Wyoming than UT did, and the Broncos did it on the road.
Idaho 30, UNLV 7
-This is apparently definitely not the same UNLV squad who knocked off a ranked Arizona State team on the road a few years back. The Rebels are now 0-3 after this blow out loss to FREAKING IDAHO! And it wasn't even as close as the final score suggests...UNLV's lone score of the game came during garbage time.
Miami (Ohio) 31, Colorado State 10
-Steve Fairchild at CSU enjoys the same job security right now as, say, Houston Nutt at Ole Miss. Translation: he's gone at the end of the year. Sure, the Rams actually outgained the alma mater of everyone's favorite rapist who plays QB for the Steelers, but they also turned the ball over four times.