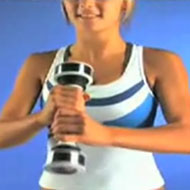 While the Frogs aim to go 2-0 this weekend against Tennessee Tech, the rest of their 2010 opponents will be going to bat in support of TCU's strength of schedule. Let's take a look at this week's slate:
Game of the Week:
Colorado State (0-1) at Nevada (1-0)...9:30pm Saturday on ESPN-U
-For those of you with a full-blown case of Boise paranoia, this is especially for you. It's pretty simple...if Colorado State wins, TCU gets a boost in the eyes of the computers, as minimal as it my be, and if Nevada wins, Boise gets that boost. After their uuuugly loss to Colorado in the season opener, CSU desperately needs to avoid letting this season spiral out of control. And while Nevada will be a conference-mate of the Frogs soon enough, any wins they collect this year with 17th-year senior QB Colin Kaepernick will be in support of Boise State.
Other Games to Watch:
San Diego State (1-0) at New Mexico State (0-0)...7:00pm Saturday on ESPN3.com-
See explanation for Game #1. Another MWC vs. WAC match-up. SDSU looked good, albeit against a I-AA opponent last week, and hopefully they can continue their hot start against New Mexico State, who are curiously named the Aggies because...what the hell are they growing in New Mexico?
BYU (1-0) at Air Force (1-0)...3:00pm Saturday on Versus
-Normally conference games, with their SOS-neutrality, wouldn't rank very high on my games to watch this early in the season. But this creates your first guilt-free chance to lustily root against the Mormons. TCU needs Air Force to blossom into the program it's capable of in the "new" MWC, so why not have them start now?
SMU (0-1) vs. UAB (0-1)...7:00pm Saturday
-While the Frogs are playing their home opener against Watson Brown's team, the Ponies will be doing the same 30 miles to the east against Watson Brown's old team. Yes, it creates a conflict of interest when talking about rooting for SMU, but hey, it doesn't hurt as long as TCU still gets to beat up on them, right? They ought to win this one, as UAB lost to Florida Atlantic last week.
Baylor (1-0) vs. Buffalo (1-0)...6:00pm Saturday
-I feel the same way about Baylor as I do about SMU...I really loathe feeling like I have to root for them, but I suppose beating a winning Bears team does more for the Frogs' resume than beating a loser does. They warm up for next week's trip to Fort Worth against a Buffalo team who lost their old head coach, Fort Worth native Turner Gill, to bigger and better things at Kansas, who really flexed their Big 12 muscles in a 6-3 loss to North Dakota State last week.
UNLV (1-0) at Utah (1-0)...3:00pm Saturday on The Mtn
-Again, this is a conference game so it's pretty much a wash in regards to strength of schedule. But with the Utes looking very impressive against Pitt last week, I'm willing to overlook their departure to the Pac 10 because I want the Frogs to have a ranked team on the upcoming schedule .
Hope for an Upset:
Wyoming (1-0) at Texas (1-0)...6:00pm Saturday
-This is the first of two weeks where even those of you that hate the NFL team that plays over in Arlington will probably gladly refer to yourselves as Cowboy fans. Wyoming, who teased us with a strong first half against UT in Laramie last year, plays Boise State next weekend. Both are the longest of long shots (especially after Wyoming barely got past Southern Utah last week), but I'm not sure in which game I'd rather see the Cowboys pull of a shocker.
New Mexico (0-1) vs. Texas Tech (1-0)...7:00pm Saturday
-If you think Austyn Carta-Samuels and the doo-doo browns going up against the nauseating orange is gonna be ugly, I don't think it has anything on this one. And yes, I definitely saw how "meh" the Red Raiders looked last week against SMU. New Mexico...is just not good.
Idle:

Oregon State's
got this week off to lick their wounds (or whatever Beavers do) following their loss at JerryWorld last week. Be sure to break out your orange & black next weekend, though, when OSU returns to action against Louisville.