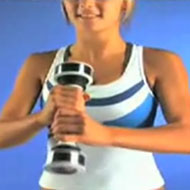 Do you miss the Popeye picture?
The first BCS rankings of the season won't be out for a number of weeks, but that doesn't mean it's too early to start looking at how the teams on TCU's schedule will help (or hurt) the Frogs' strength of schedule. There could be a couple of new wrinkles this year, as a few teams will be exiting the Mountain West at season's end and then three new teams will join in their place. My heart tells me I should root for the incoming MWC teams and against Utah and (especially) BYU, but the Frogs are gunning for a national championship this year, so for now it's regrettably logical to hope that the Utes and Cougars earn some W's. Let's take a look at the Frog opponents' opening week games:
Game of the Week:
Utah vs. Pitt (7:30pm tonight on Versus)
-This game certainly seemed a lot bigger for the Mountain West about three months ago than it does now. It was gearing up to be a chance for the MWC to flex it's muscles against the Big East, the conference's closest competition amongst the automatic-qualifying conferences. Well, the whole "we're catching up to them" thing is pretty much dead now, but it's still a chance for the Utes to pick up a big win that would be a big boost to the Frogs in the eyes of the computers.
Other chances for big wins:
SMU at Tech (2:30pm Sunday on ESPN)
-The Mustangs ended 2009 on a high note, winning their first bowl game since Reagan's first term in office. They also found their quarterback of the future in former Southlake Carroll Dragon Kyle Padron, who is just a sophomore in 2010. Will Padron and the Mustangs build upon the momentum built last year, or will they suffer a sophomore slump after losing some key weapons on offense? They start this year in Lubbock against a Red Raider team from which nobody knows quite what to expect after their tumultuous offseason.
Colorado State vs. Colorado (at Denver, 1:00pm Saturday on The Mtn)
-The Rams knocked off the Buffaloes in Week 1 a year ago, then completely fell apart as the season wore on. Even if Steve Fairchild's team isn't poised for a redeeming 2010 campaign, they could still score a victory over a (for now) Big 12 team in what is one of the most exciting rivalries in the nation.
BYU vs. Washington (6:00pm Saturday on CBS-College)
-Max Hall is the latest BYU quarterback to go straight from college to AARP membership (because Mormons take two years off for a "Mission Trip" that isn't really a mission trip- it's just putting on a ridiculous-looking short-sleeve dress shirt and going door-to-door to find more people to brainwash, but I digress...), so the Cougars will be breaking in a new QB this year. Acutally, they'll be breaking in TWO new QBs- junior Riley Nelson and true freshman Jake Heaps. They'll be doing so against the Washington Huskies out of the Pac 10, who have Mel Kiper's wet dream of a quarterback, Jake Locker.
Hope for an upset:
New Mexico at Oregon (2:30pm Saturday on something called "Comcast New Mexico")
-Good Lord were the Lobos dreadful in 2009. The start of 2010 doesn't look too promising, either, as they head to Autzen Stadium for their opener against the Pac 10 favorite Ducks. UNM does have a young QB from Gilmer, TX named Stump Godfrey, though, and you should get to know that name because he's going to be a star.
UNLV vs. Wisconsin (10:00pm Saturday on Versus)
-It seems like every year, UNLV is considered a team that has some promise, but they always seem to underachieve (remind you of any team around here? coughcough TCUbasketball coughcough). An upset of the Badgers here doesn't seem likely, although the Rebels did put a scare into them the last time they played, in 2007, and actually beat them in Madison in 2003.
Tennessee Tech at Arkansas (6:00pm Saturday)
-The Golden Eagles will warm up for their trip to Fort Worth with a visit to the Razorbacks in Fayetteville. As was the case with Texas State last year, I'm not even sure if I-AA opponents figure into strength of schedule, but I'll be interested to see how they fare against gigantor QB Ryan Mallett and the Hogs.
Hopefully we can pencil in a W:
San Diego State vs. Nicholls State (7:00pm Saturday)
-Every thing I used to describe UNLV, I could just copy & paste here to describe SDSU. The Aztecs, despite recruiting fairly well, have struggled to live up to their potential. Coach Brady Hoke is in year two now, though, so maybe 2010 is the year they turn things around? They start off at home against Nicholls State, a Southland Conference team that went 3-8 a year ago.
Wyoming vs. Southern Utah (8:00pm Saturday)
-The Cowboys surprised a lot of people by winning three of their last four in '09, including a win in the New Mexico Bowl. Coach Dave Christensen enters year two with high hopes of challenging the top half of the MWC, and he'll start off at home against I-AA Southern Utah.
Baylor vs. Sam Houston State (6:00pm Saturday)
-Baylor fans have probably been anticipating the start of this season more than most other fanbases around the country. That's because it marks the return of their dynamic QB, Robert Griffin. Griffin has enormous potential (and incredible athletic ability), feeding Bear fans' hopes for their team's first bowl berth since 1994. They ought to notch a victory this weekend against the Bearkats.
Air Force vs. Northwestern State (1:00pm Saturday)
-If there's a team that TCU fans should hope steps it up both this year and in the long run, it's the Falcons. They've been a solid #4 in the conference the last few years, but showed their toughness in taking the Frogs down to the wire last year in Colorado Springs. They, too, start the 2010 season against a I-AA opponent, but as any Frog fan my age or older knows, you can't take a win against Northwestern State for granted. Be glad you weren't a pledge that year...