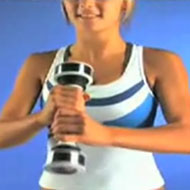 After one week of play, let's take a look at how well the Frogs' opponents played:

The Good:

Utah 27, Pittsburgh 24 (OT)
-In what might've been the best game of the weekend (an certainly the best of the plethora of Thursday night games), the Utes outlasted one of the preseason favorites in the Big East. While a win by Utah no longer means anything in terms of the long-term goals of the Mountain West, this W is still a major positive in the short term.

BYU 23, Washington 17
-Ugh. This will probably become a familiar refrain as the season wears on...I'm glad that the Cougars won this weekend (because it will help the Frogs...and because it's against the Pac 10), but I really take no pleasure in seeing them succeed. Looking very much forward to October 16th.

Air Force 65, Northwestern State 21
-I guess it's hard to get too fired up about a win over a Division I-AA opponent, but then again I guess you could always be an Ole Miss or a Kansas fan right now, eh? The Falcons dominated this one, as they should, racking up over 600 yards of offense (including 437 on the ground by eighteen different runners) to make this one a laugher.

San Diego State 47, Nicholls State 0
-The same can be said about the Aztecs. No, beating a I-AA team isn't that impressive, but 47-0 is pretty good no matter who you're playing. Hopefully this is the beginning of an upward trend by SDSU.

The Bad:

Wyoming 28, Southern Utah 20
-I guess a win is a win (right, 2009 Iowa and 2003 TCU?), but I expected a lot more out of the Cowboys going up against a football program I'd honestly never heard of.

Texas Tech 35, SMU 27
-SMU fans will probably register this game as a moral victory, because I think they out-played almost anyone's expectations. But moral victories for our rivals mean nothing to me...I'd rather you either win and improve TCU's strength of schedule, or lose by 100.

Colorado 24, Colorado State 3
-I watched a little bit of this one on Saturday afternoon before I headed out to the Death Star, and it honestly wasn't even as close as the final score. This is normally one of those rivalries where you have a highly-contested game even if one program is down, but based on the way the Rams ended 2009 and have begun 2010, it doesn't look like they've got much going for them.

Wisconsin 41, UNLV 21
-The Rebels had a promising first half, as the Badgers only led by 3 heading back to the locker rooms. But a 24-0 third quarter ended this one pretty early.

Arkansas 44, Tennessee Tech 3
-Tennessee Tech actually led 3-0 early in this one, but then reality set in and the Razorbacks rolled to an easy victory. I don't think anyone expected anything else, did they?

The Ugly:

Oregon 72, New Mexico 0
-Jesus Christ. Are you kidding me, New Mexico?