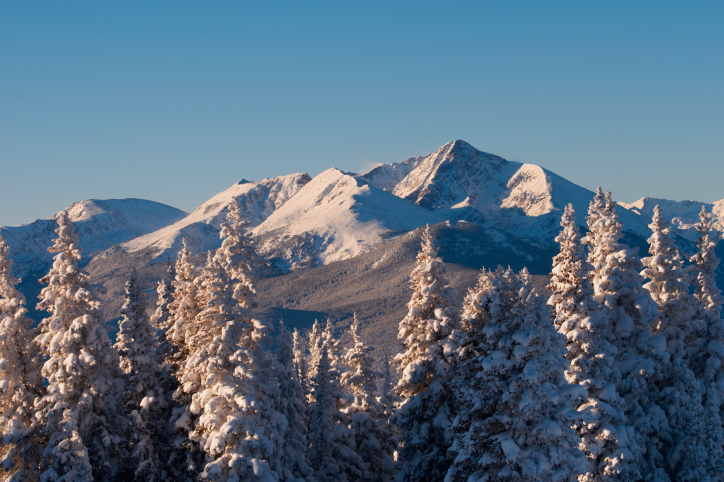 After a month of games, the Frogs will leave the Metroplex this weekend for the first time the whole season so far. Judging by the overall lack of nervous energy revolving around this game by the fanbase (or at least those in my immediate circle, but hey, isn't generalizing what the internet is for?), those of us wearing purple & white are not too afraid of Colorado State. And Vegas agrees, since the Frogs are favored by...hell, I don't know, a million points? Maybe one of you degenerates can fill me in on the specifics.
Sure, when you look at what CSU's done to end last season and start this one compared with TCU's track record over that timespan, it does little to instill fear in you. But just remember that the last three times the Frogs have tapped the Rockies in Colorado, it hasn't quite been as much fun as a frigid train coming out of nowhere, blasting the O'Jays.
Last year, you'll remember, the Frogs ventured up to the Centennial State (thank you, wikipedia) with a 4-0 record, as they are this year. What was waiting for them there was temperatures in the single-digits and and Air Force squad that wasn't about to back down to their heavily-favored guests in purple. The hard-fought game, which nearly derailed TCU's BCS hopes, wasn't over until the Frogs recovered an onside-kick attempt with just under a minute to play after a Falcon touchdown had closed it to within three...and all of Fort Worth breathed a HUGE sigh of relief.
The last trip to Fort Collins for the Frogs came in 2008, when a 5-1 TCU squad came into their game against Colorado State without Andy Dalton, who was sidelined with a knee injury. Then-junior Marcus Jackson filled in that day, and the Frog D held the Rams to just 11 yards rushing. TCU managed just 3.3 yards a carry and fumbled the ball FIVE TIMES, though, which let CSU hang around all afternoon. The game wasn't decided until Daryl Washington intercepted CSU quarterback Klay Kubiak with 20 tics left on the clock. Again, huge sigh of relief as TCU improved to 6-1 on the year.
In 2007, however, there was no sigh of relief punctuating TCU's trip to Colorado. That year, the Frogs followed up their ill-fated trip to Austin with a Thursday-night game in Colorado Springs against Air Force on national TV. They looked to be in control of the game when Walter Bryant's touchdown gave them a 17-3 lead at the beginning of the 4th quarter. But the Falcons rallied, and tailback Jim Ollis- who had 138 rush yards on the night- tied the game with a 71-yard, un-touched touchdown run on 4th down with just under six minutes left. The Frogs appeared to be driving for a game-winning score, but Andy Dalton's pass was intercepted in the end zone with :49 seconds left, leaving everyone wondering why then-Offensive Coordinator Mike Schultz would call a long pass when all they needed was a field goal. In overtime, Chris Manfredini missed on a 36-yard attempt before Air Force converted their own to win the game and send the cadets spilling out onto the field in celebration. Easily one of the biggest gut-punch losses the Frogs have suffered under Patterson.
I don't want to go as far as to say I'm putting the Frogs on "upset alert", but even the best teams don't play to their potential in every game of a season, and it's been the trips to Colorado the past few years in which TCU has under-achieved. Perhaps you can blame it on the weather- and it has been grizzly each of the past three trips up there- but that won't be an exuse this time around, as
near-perfect weather is expected in Fort Collins on Saturday
. Here's to hoping the Frogs can reverse this trend this weekend.