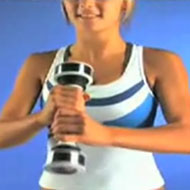 Game of the Week:
Air Force (3-1) vs. Navy (2-1)...2:30pm Saturday on Versus
-The Falcons, still a few weeks away from their trip to Fort Worth, are right on the verge of breaking into the Top 25. Every year, their biggest non-conference games are their battles against the other service academies as they compete for the Commander in Chief's Trophy. They've lost seven straight to the Midshipmen, so this one would be a huge confidence boost if they can win it.
Others:
Baylor (3-1) vs. Kansas (2-2)...11:00am Saturday on FSN
-As fun as it was to see the Frogs thrash Baylor and talk trash about how pitiful their program is, it'd be even sweeter to see the team that TCU destroyed go on to be a formidable piece of the Big 12 race. Griffin & company bounced back nicely against Rice last week (they beat them by the same 17-point margin that UT did), and will look to gain some more momentum in this very winnable conference opener.
Oregon State (1-2) vs. Arizona State (2-2)...5:30pm Saturday on FSN-Northwest
-The Beavers start their Pac 10 schedule this weekend, and they'll be looking to get back on track after having lost to both the Frogs as well as at Boise last week. They'll get an ASU team that probably should've taken down Oregon last week, if it weren't for an agonizing SEVEN turnovers.
UNLV (1-3) vs. Nevada (4-0)...9:00pm Saturday on The Mtn
-The Rebels have been a huge let-down so far this year, and are among the teams really dragging down the bottom of the Mountain West. They've got a major chance to redeem themselves this weekend, though, by taking down their in-state rival who also happens to be one of the teams that is looking like they'll give Boise a boost to their own SOS.
BYU (1-3) at Utah State (1-2)...7:00pm Friday on ESPN
-Yet another MWC vs. WAC matchup here. The Cougars' D has been absolutely unable to stop the run so far this year, and this is a test to see just how bad BYU's slide can get. I'll probably spend the rest of my life cheering against them, but I'm not sure I wish losing to Utah State on them.
SMU (2-2) vs. Rice (1-3)...6:00pm Saturday
-As nauseating an idea as rooting for the Mustangs might be, any time you let a team hang around with you well into the second half, you probably need them to come out and make a statement the rest of the season and especially in their next game...and especially when they have a chance to be compare to two Big 12 teams that have also played that same opponent. Some motivation for SMU? They haven't beaten Rice in Houston since 1986.
New Mexico (0-4) vs. UTEP (3-1)...5:00pm Saturday on The Mtn
-Everything I said about UNLV, you could say about New Mexico...except their opponent is not a Boise opponent. Still, though- the MWC/CUSA comparisons are always there, so a win by the MWC trainwreck against the CUSA contender would look pretty nice for the league. I'm not holding my breath, though.
Wyoming (1-3) at Toledo (3-1)...6:00pm Saturday
-The Cowboys have played one of the toughest schedules in the country so far, with their three losses coming at the hands of Texas, Boise State and Air Force. They were competitive against the Falcons last week, though, giving you some hope of them taking down the Rockets on the road. They really, really need this one if they want to come back to make a bowl this year.
Tennessee Tech (1-3) vs. Tennessee-Martin (1-3)...
-This game is actually taking place as I'm typing this post. Had I known they were playing Thursday night, I probably would've gotten this knocked out earlier in the week. But it's been a complete ass-whip of a week at work and how much do you really care about Tennessee Tech? Alright, so then give me a freaking break. They're winning, 10-6, right before the half. I'll be away from a computer pretty much all of Friday, so maybe someone can take it upon themselves to look up the score on ESPN.com tomorrow and let you all know if they won or not.
Utah (4-0) and San Diego State (3-1) are off this weekend.