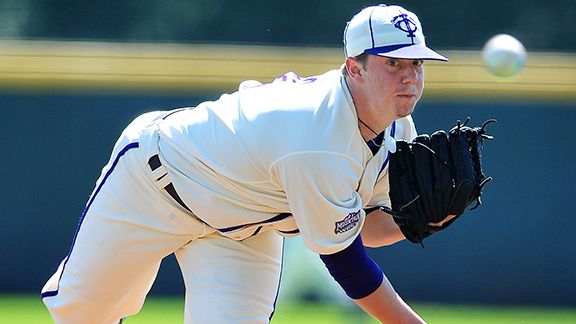 The big news to come out of Coach Schlossnagle's radio show last night, as was reported by the Star-Telegram and covered in this morning's dump, is that the starting rotation has been tweaked for the weekend and Kyle Winkler will start Friday night against Lamar.
I'm usually a fan of "if it ain't broke, don't fix it," but I'm going to assume that Schloss knows a bit more about baseball than I, who didn't even play in high school, do. Some speculation as to why he made the change are because he'd like to pitch a lefty (read: Matt Purke) against whoever ends up being TCU's Saturday opponent- Baylor has a lot of lefties in their batting order and the Wildcats run a lot.
Leonard Gruca of HornedFrogSports.com was there last night and registered
a full report on the radio show
, which included quite a bit of talk about future non-conference schedules.