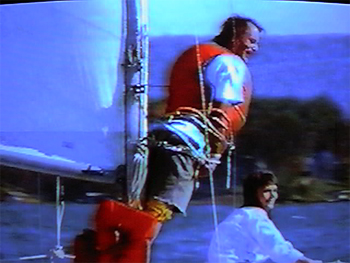 After beating Tech in Lubbock and starting 2-0 in conference, I was ready for Jimmy C and the Frogs to set sail. Perhaps I should give Dr. Marvin's
Baby Steps
another read, though. While our team is definitely headed in the right direction, expecting a win over BYU in Provo was probably a bit too much.
The Frogs were simply out-matched last night, as they will be in probably a majority of their games this year. They're small and scrappy and will overcome that on many nights, but last night defending MWC Player of the Year Lee Cummard and the Cougars were just too much to overcome. Give them credit, though- after an extremely dismal first half (9 turnovers, many of them unforced errors and a dreadful 30% shooting percentage), the Frogs never gave up and actually won the second half by nine (and beat the spread, for you degenerate gamblers out there...).
My point is, from where this program was, they're not going to be a national power overnight. There are going to have to be baby steps, and that includes admittedly lame moral victories like "we won the second half". Being down 21 at half time, they could've easily given up. But they didn't, and finding a little bit of success while continuing to fight against a strong opponent like BYU serves as good practice for games further on down the road. Their next three games (at Air Force and at home against Wyoming and New Mexico) are all winnable, and the Frogs still get another crack at the Cougars at home next month.