Don't look now, but our basketball team is 4-0. Sure, those four wins have come against a pretty weak schedule, but they've all been double-digit wins and let's face it- our team the last two years would've dropped 2 or 3 of those games. The word on the street is that this year's squad is quick and athletic, plays tough defense and rebounds well. Oh, and they can actually put the ball in the hoop. It's definitely too early to get excited about this team, but at least tonight we'll get to see how they stack up when they take on Bobby Knight and the Tortilla-throwers out in the desolate plains of West Texas.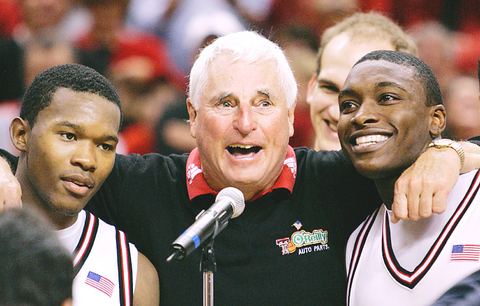 Tetch has had an up-and-down season so far, having experienced the high of defeating 14th-ranked Gonzaga at the Great Alaska Shoot-Out (not to be confused with Knight's own Great Lubbock shoot-out, in which he's recently hit not one but TWO people with shotgun pellets while hunting...in separate incidents), yet they've also experienced the low of falling victim to the basketball power that is Sam Houston State in the hornet's nest known as Huntsville (why were they playing AT Sam Houston???).
With a promising start by the Horned Frogs and a shaky one by the Red Raiderz, this one is at least worth watching on TV, and you can: it's been picked by KFWD (Channel 52, 7:00pm) in the Metroplex, although it's a Tetch broadcast so you'll have to deal with listening to some serious Sand-Aggie homers.